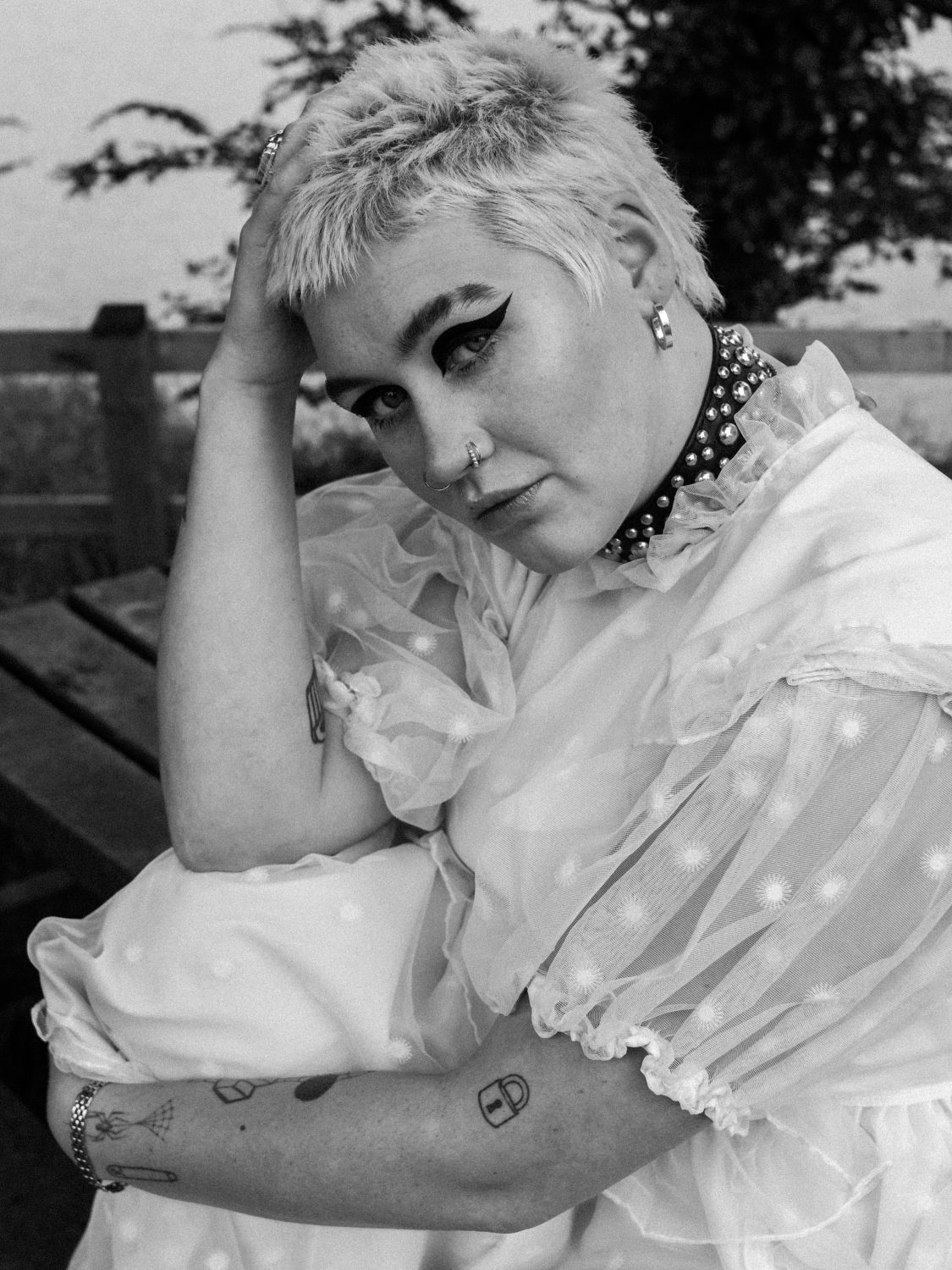 LUCINDA GRAHAM IS A SUSTAINABLE DESIGNER/STYLIST, AND FOUNDER OF THE SUSTAINABLE LABEL 'QUIET CEREMONY', BASED IN BELFAST NORTHERN IRELAND
A MULTIDISCIPLINARY MAKER LUCINDA GRADUATED FROM FASHION, TEXTILE ART, AND DESIGN FROM THE BELFAST SCHOOL OF ART, DRIVEN BY UTILIZING RESOURCES AROUND HER AND MINIMIZING WASTE IN EVERY AVENUE OF HER PRACTICE.
A SELF-PROCLAIMED 'ECO-PUNK', AND KNOWN BEST FOR HER BALACLAVA CREATIONS, LUCINDA CARES ABOUT THE REBIRTHING OF SUBCULTURES THROUGH DIY AESTHETICS, THAT REVOLVE AROUND PROMOTING ENVIRONMENTALLY POSITIVE PRACTICES IN FASHION. LUCINDA FEELS STRONGLY THAT ETHICAL FASHION SHOULD BE AVAILABLE FOR ALL, SIZES AND STYLE-WISE, AND THAT TO DRESS SUSTAINABLY DOES NOT AUTOMATICALLY EQUATE TO WEARING 'SHY' PIECES.
A MAXIMALIST AT HEART, HER WORK IS CENTERED ON CARING FOR PEOPLE AND THE PLANET FIRST, WITH THE JOY OF DRESSING DEEPLY EMBEDDED IN WHATEVER SHE PUTS HER HAND TO.
Instagram: @Lucinda.graham.studio
Website: https://www.quietceremony.com/