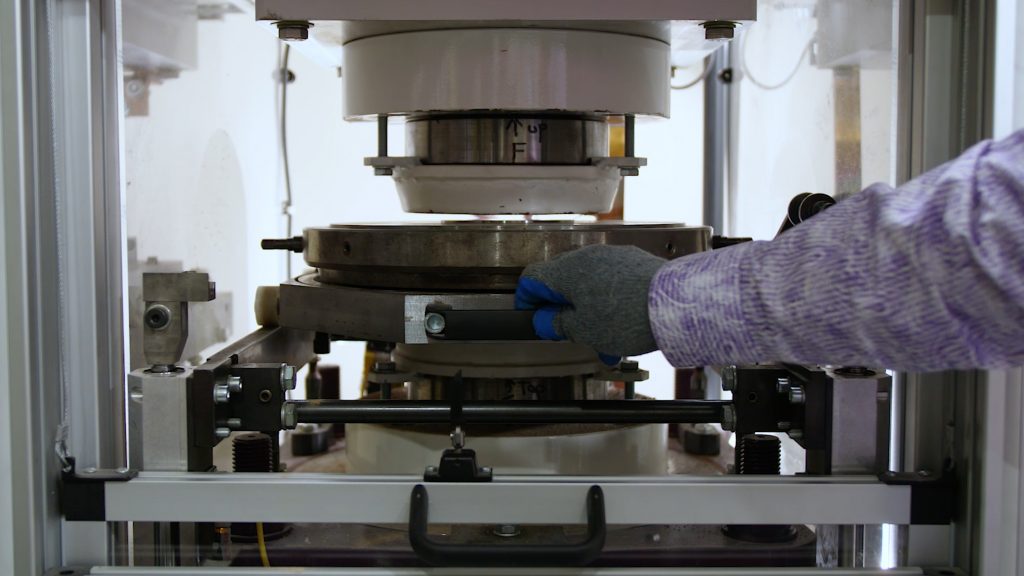 Death in Geological Time is a film work which is one part of a larger body of work which explores death, time and authenticity in the current geological epoch. The work discusses a recently (re-)discovered cave once used as a site of burial and ritual in Neolithic Ireland. In Irish mythology, the cave, (in the context of burial) is seen as a point of transition between the living and subterranean realm. On passing the threshold the viewer surfaces at LifeGem labs, a mechanised stratum where 'memorial diamonds' are created from extracted carbon of the deceased.
(b. 1985) Amanda Rice is an artist based between United Kingdom and Ireland and is currently studying for her MA at the Slade School of Fine Art, UCL, London where she has been the recent recipient of the inaugural Edward Allington Prize at the school.
Recent shows include the UCL Slade School of Art Postgraduate Degree Show, First Blast, SETSETSETSET, Bermondsey, London, UK (2018), Small Press Project, Slade Research Centre, London, UK (2018) Drip Dry, The Charlton Gallery, London (2018) and was awarded the UCL Art Museum Artist in Residence Prize in 2017. Other shows include Eva International: Ireland's Biennial, Curated by Koyo Kouoh (2016) Carnage Visors, curated by Paul Mc Aree, Rua Red (2016), Welcome to the Neighbourhood, Curated by Michele Horrigan, Askeaton Contemporary Arts (2014).
Photo Credit: Simon Mills