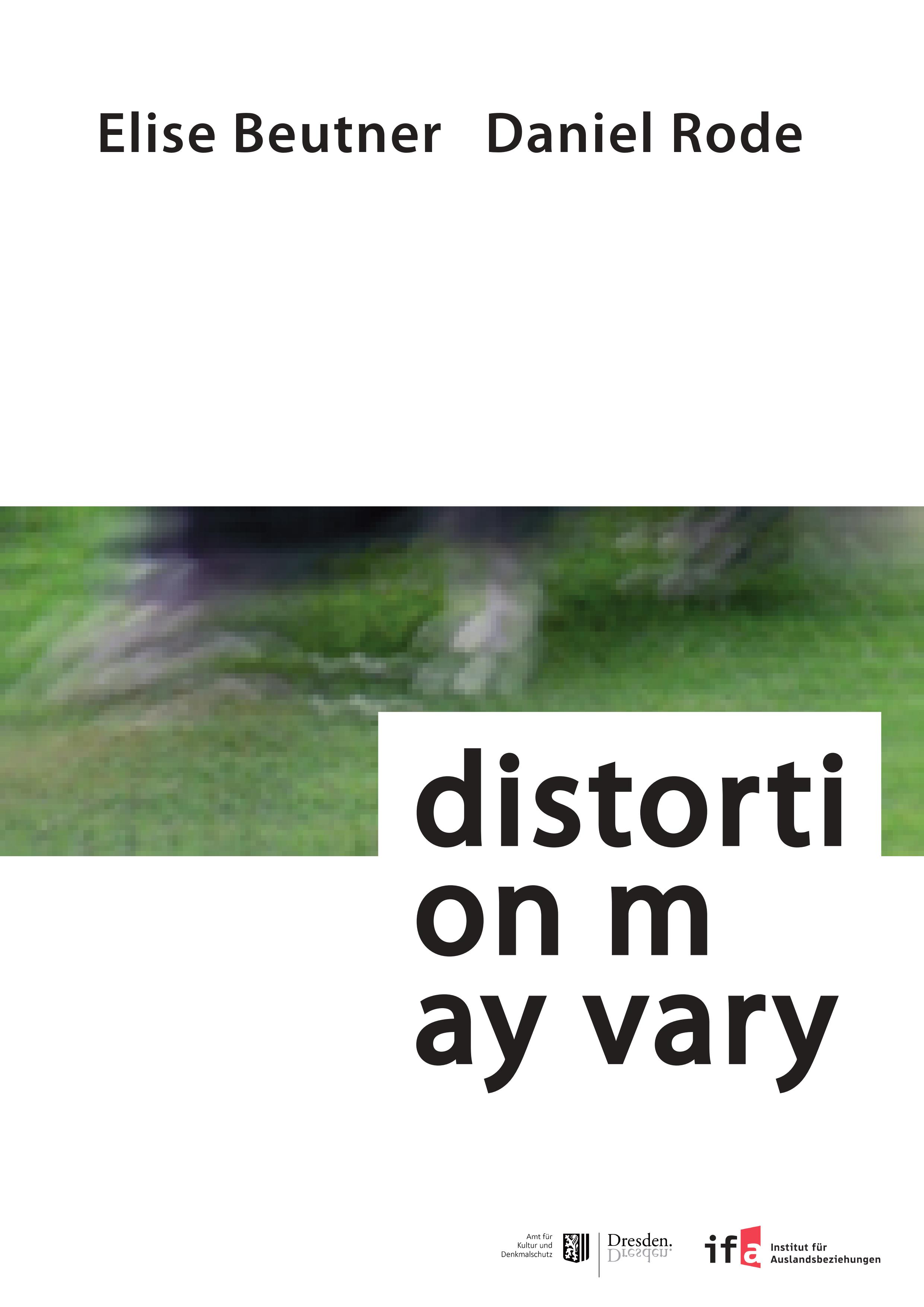 Exhibition Opening: 7/3/2019
Exhibition Continues 8 – 29/3/2019
The conjoined exhibition DISTORTION MAY VARY confronts big scale banners of text-based work with the moving images of video installations.
Although they oppose in aesthetic dynamics, both positions have a common aspect: this derives from a second conceptual/mental space rather than from physical surface. The moving image is immediate, its perception direct. The distortion happens elsewhere, through cutting, collaging and by means of presentation. Textwork – letters – by nature, have to be cognitively processed to bear meaning. Ripped from their origin, they become abstract, hard to read, rather aesthetically than functional. So in each way the distortion and reduction of information creates mental space, freed from the definitive. Both react on the artists processing (and thus distorting) their surroundings. To conjoin these abstract spaces behind both image and letter creates a third one. This third space could not be intentional, but its uncertainty is.
Artist Statements
Elise Beutner
I use new media as well as traditional image-making for the purpose of revealing patterns or processes that underly human perception and behaviour. I emphasise the importance of discussing digital reality because it is, today, crucial to do so in order to distinguish our own reality. All projects stem from an emotional core – me being touched, amazed, shaken. Both the moving and the un-moving images I create serve intellectual curiosity as much as poetry.
Daniel Rode
My work is conceptual, based on drawing and installation, including in public space. For a longer time it's focus has been lying on the usage of text. Usually, this comprises findings of mine, texts, words, that I hear, read, or that strike me in public space. Quoted out of context, these fragments achieve autonomy and open up to broader interpretation.
For the artistic realisation I usually choose versions that hinder quick and direct legibility (no space between words, wrong line break, foreign language). These obstacles might be small and easy to overcome, but still they induce heightened attention for the written word as an impulse to reflect on understanding, and the danger of misunderstanding.
Over the last years, my work has strongly been influenced by cultural exchange; Apart from fife years that I lived in Cairo, Egypt (2009-2014), longer working stays and projects (several months) led me to Vietnam, Bahrain, Greece, Spain, England, USA, Finland and Canada.
DISTORTION MAY VARY is kindly supported by Amt für kultur und Denkmalschutz Dresden and Institut für Auslandbeziehungen.
Photo Credit: Simon Mills