Petra Dominová- Ritual
September 3 @ 6:00 pm – 9:00 pm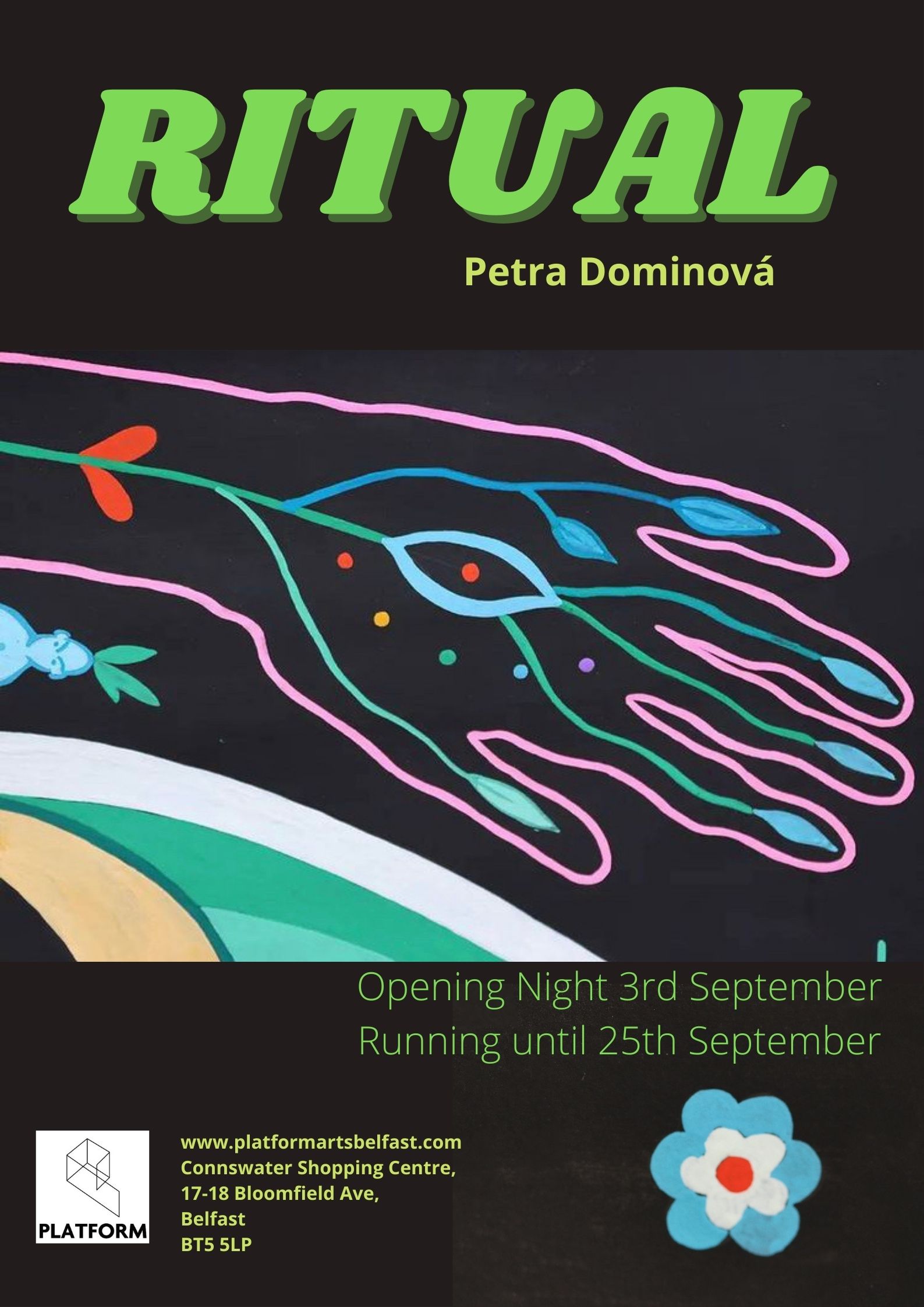 "I find myself standing in the midst of an eternity, a vast and inexhaustible present."
Ritual is an exhibition, by Petra Dominova, which depicts a sentient world –  a network which encompasses internal universes and material planes, as they are all expressed in unity.
The work is born out of ritual.  Through the visual and sensory media and with the use of symbols and its own intuitive cosmology grasps at our connection to Nature and the psyche in which we are thoroughly immersed.  The body of work is driven by a process, which fosters and gives room to a subjective experience, which is sensory, unique, personal and intimate and is then presented in an immersive environment.
Petra Dominova is a Czech born, Belfast based contemporary artist.
Through the use of myth and personal, intuitive iconography, her work brings attention to the subconscious layers of the psyche, where significance is given to symbolism, depicting a connection to the unity of Nature and our roots, whilst also exploring new ideas about consciousness and expanding our field of vision into the future.  Building worlds, that are weaved together through organic forms and futuristic figures, submerged in a collective sensuous reality.
Her practice is an attempt at introspective inquisition, with ideas manifesting in the form of painting, sound art, moving image and installation.
She has completed her MFA in Fine Art at the Ulster University in Belfast, Northern Ireland in 2019.