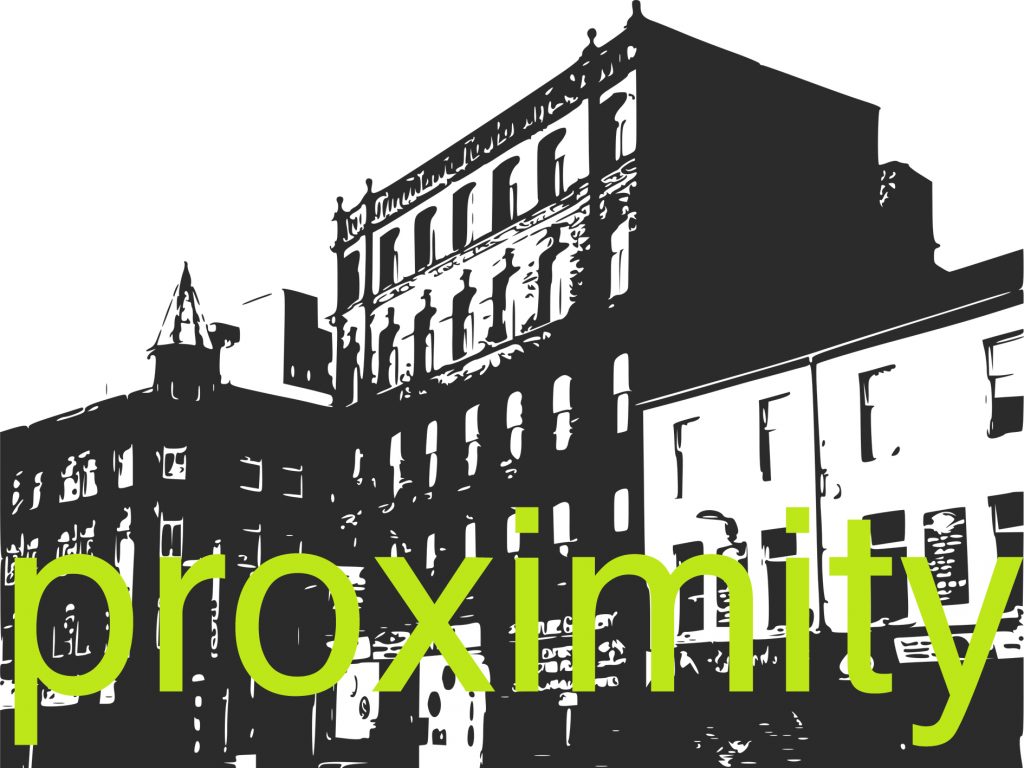 Opening evening: Thursday 8th June 6pm – 9pm
Reception at both Pollen studios 37-39 Queen Street, Fl 1st and
Platform Gallery Belfast 1 Queen Street 
Exhibition continues: Thursday 6th July with a closing evening Late Night Art July.
Proximity brings together new work from selected Pollen and Platform studio members. The exhibition creates a varied cross-section of visual art from within the close proximity of both collectives in the area of Queen Street. This exchange encouraged the studio artists' to explore new surroundings in the form of a collaborative 'exchange of space' and create new work based on the idea of collaboration and celebration.
Both gallery spaces will be open on the evening encouraging visitors to experience this exhibition in Pollen & Platform.
To view exhibition at Pollen studio's is by appointment. Contact Platform arts at 028 9031 1301 during opening hours to make appointment.
Featured Artists at Platform 
Alice Clark
Jayne Cherry
Rebecca Smyth
Sinead Breathnach-Cashell
Aimee Magee
Rebekah Robinson
Featured Artists at Pollen 
Jack Cole
Andrew Glenn
Jacqueline Huskisson
Eamon Quinn