Chris Campbell-Palmer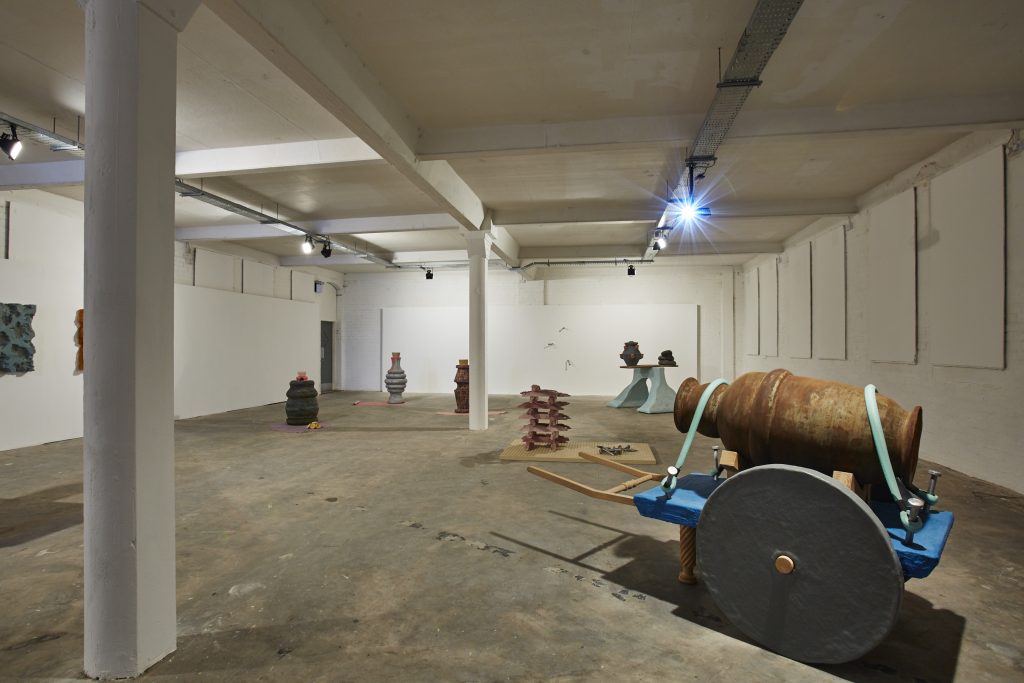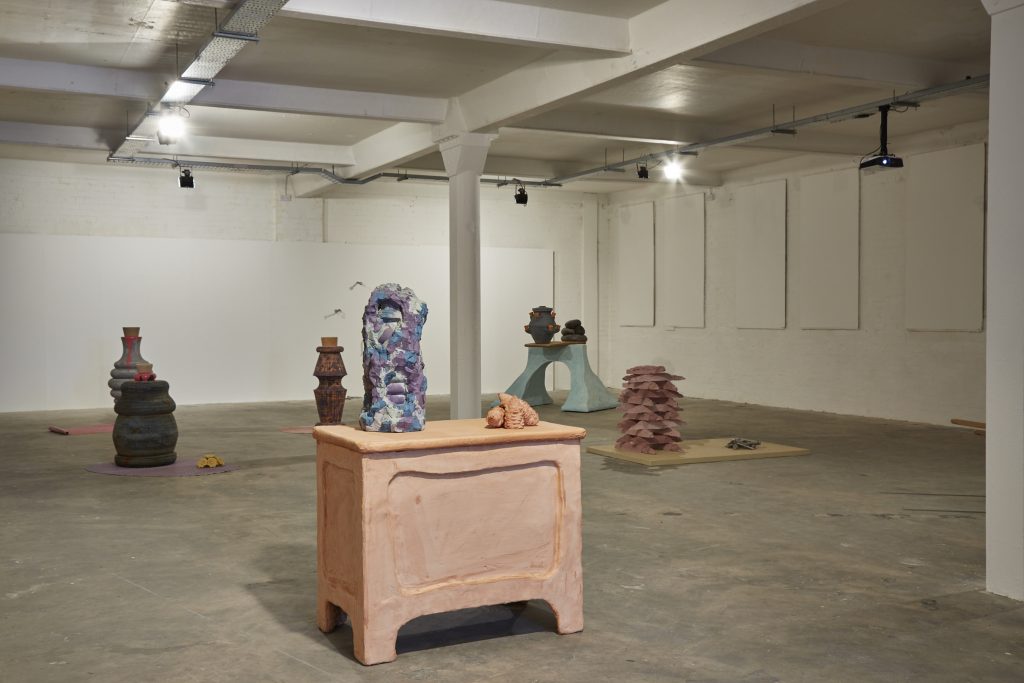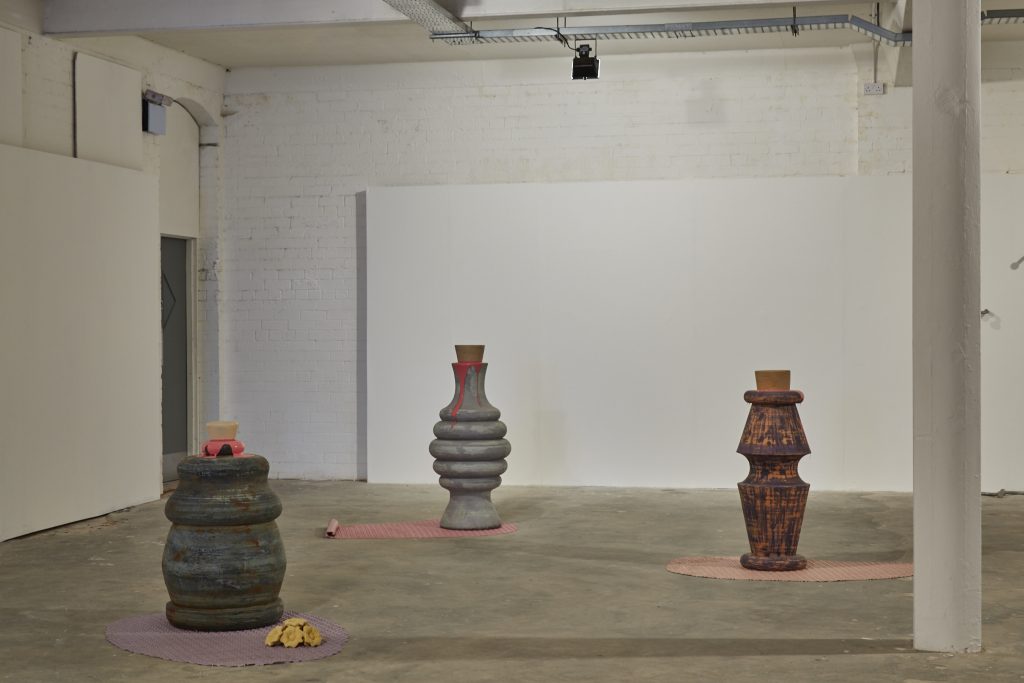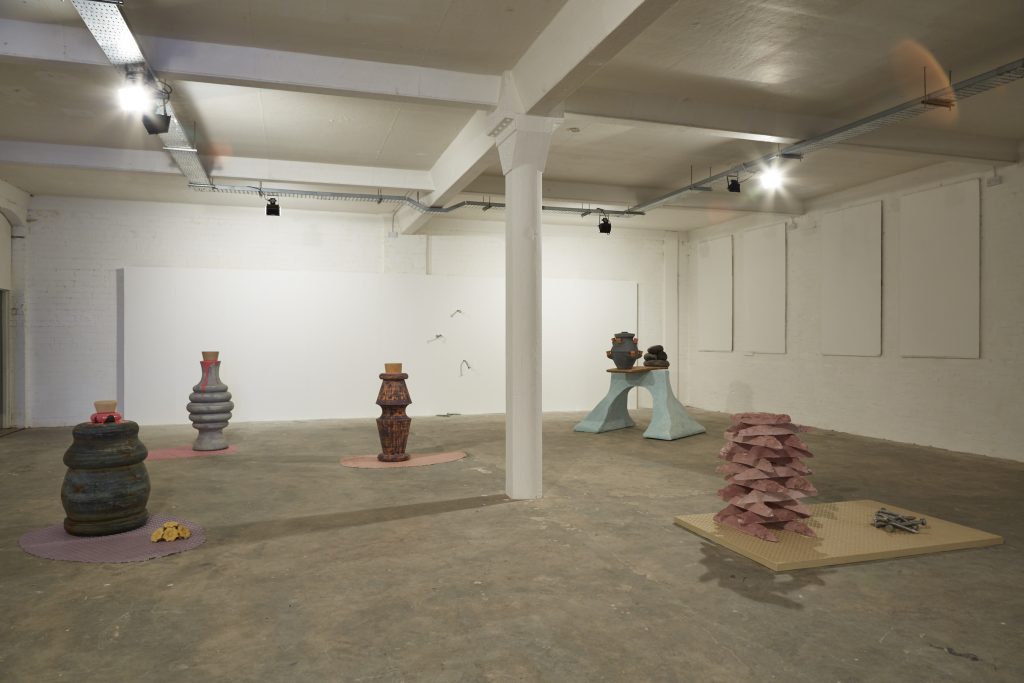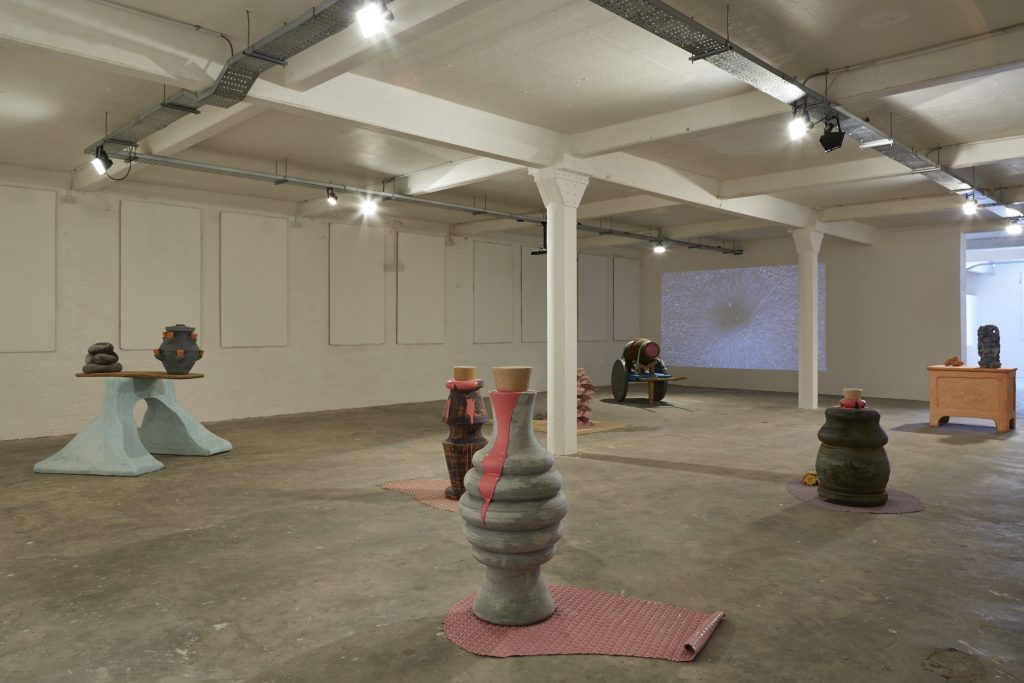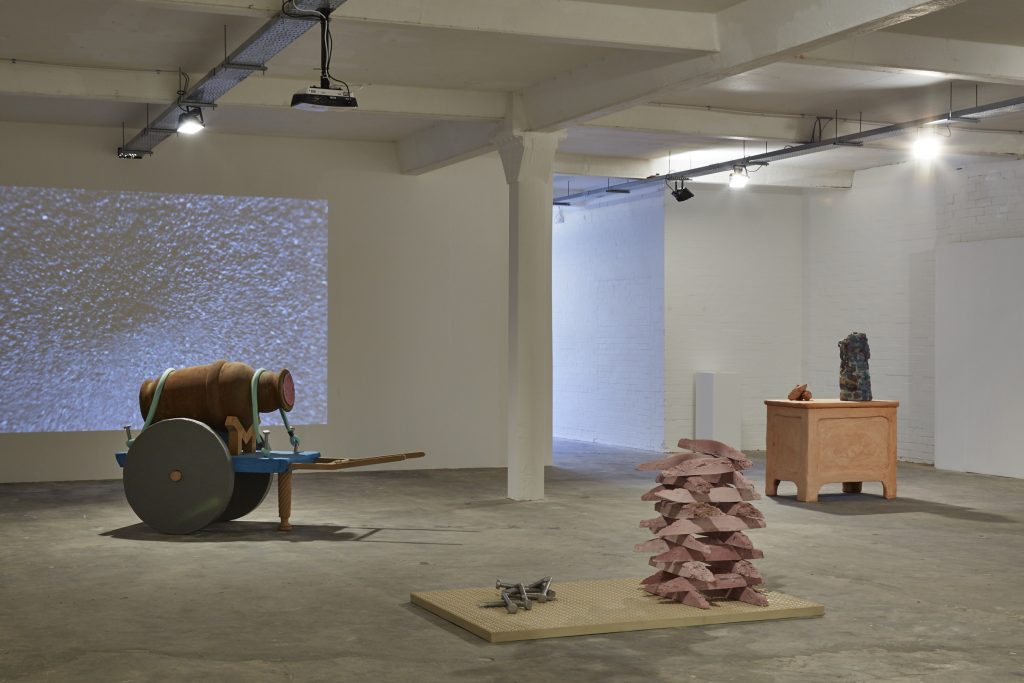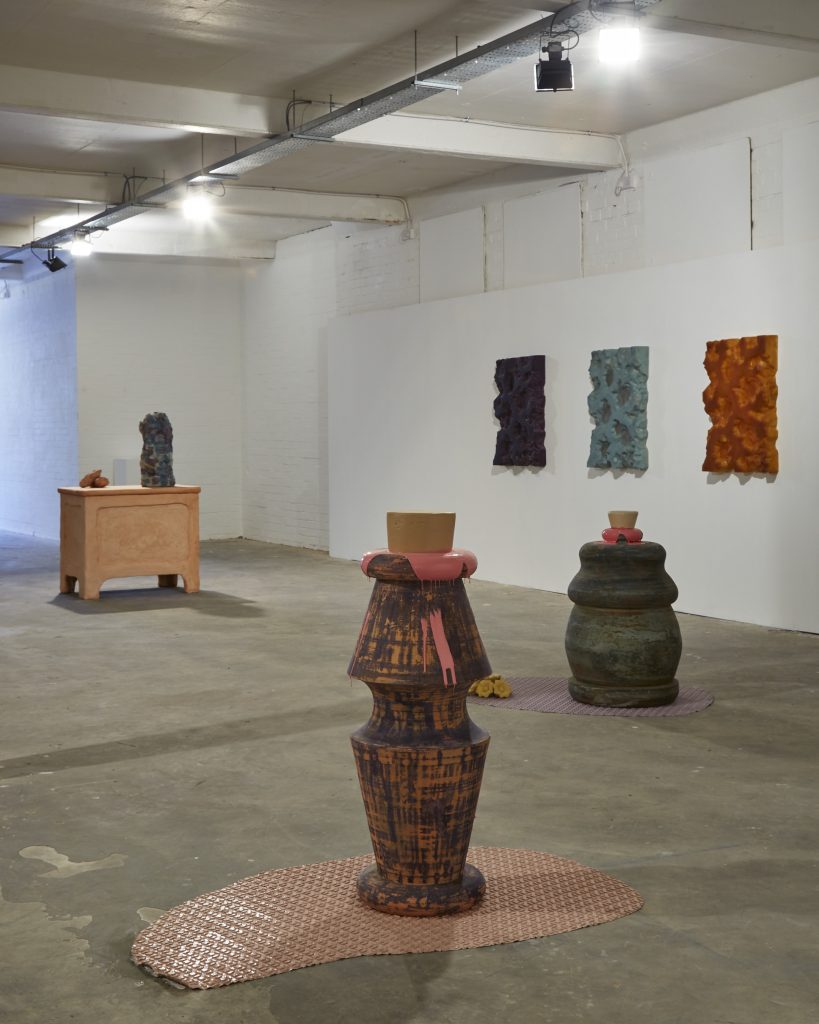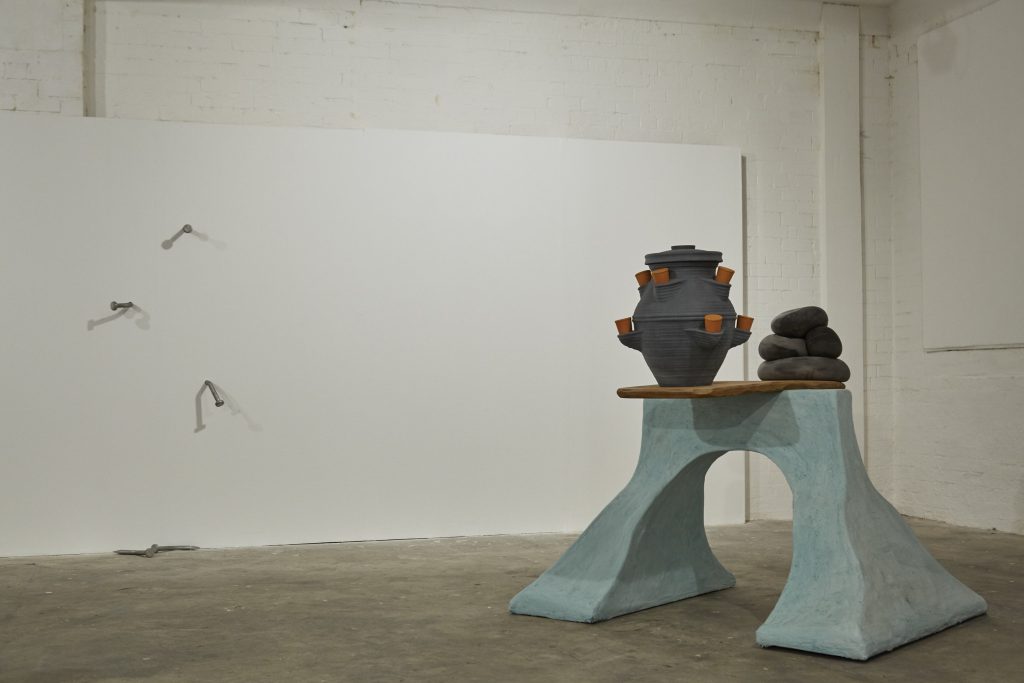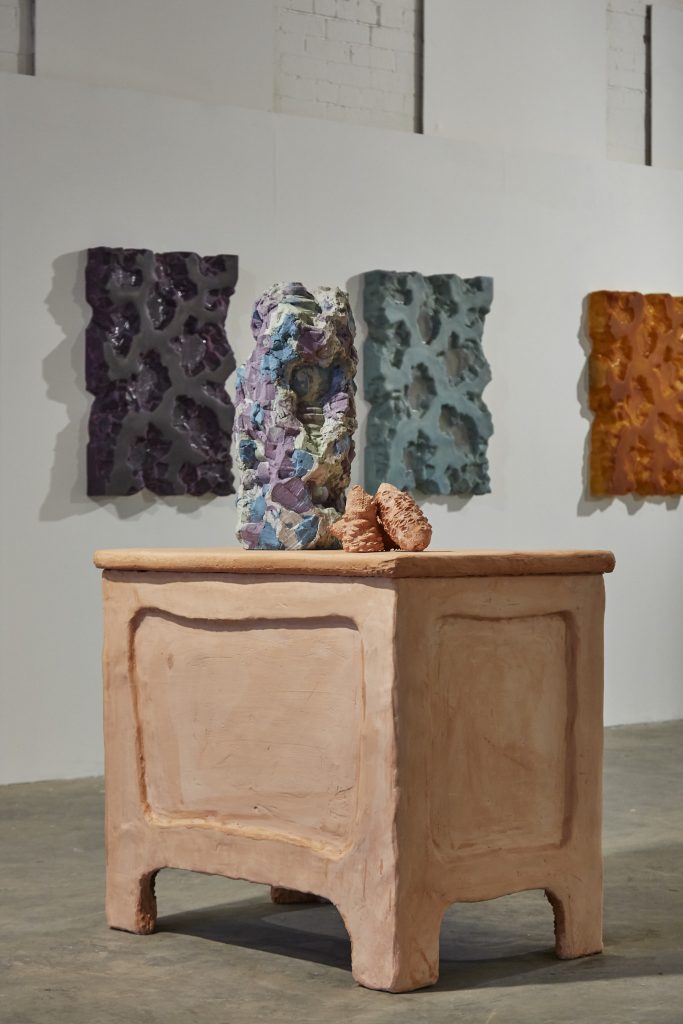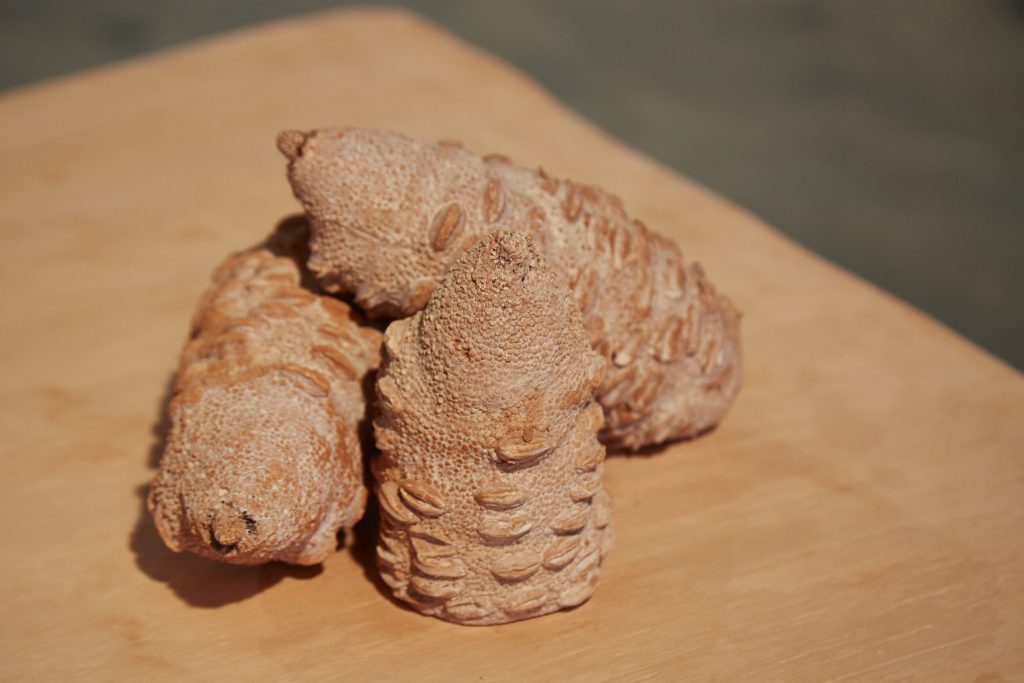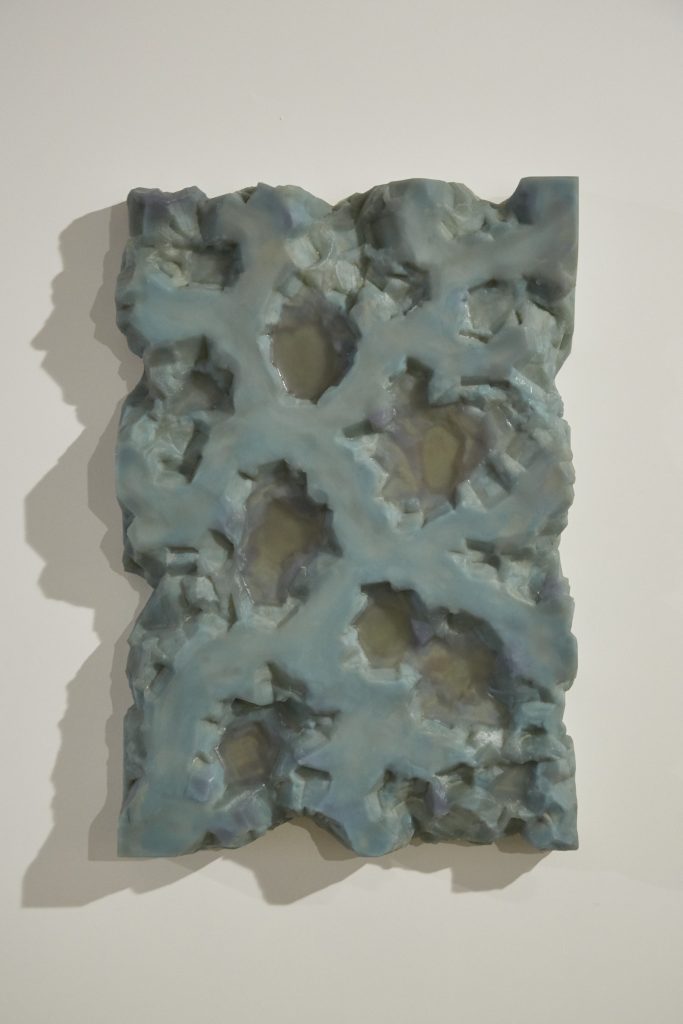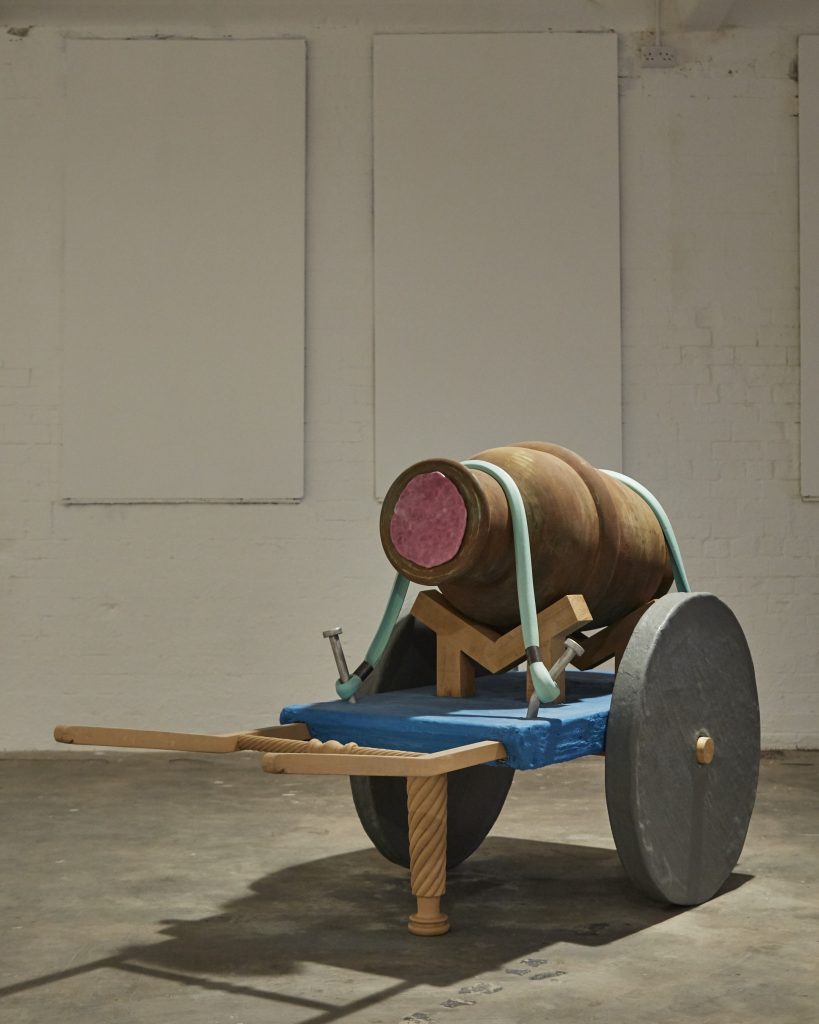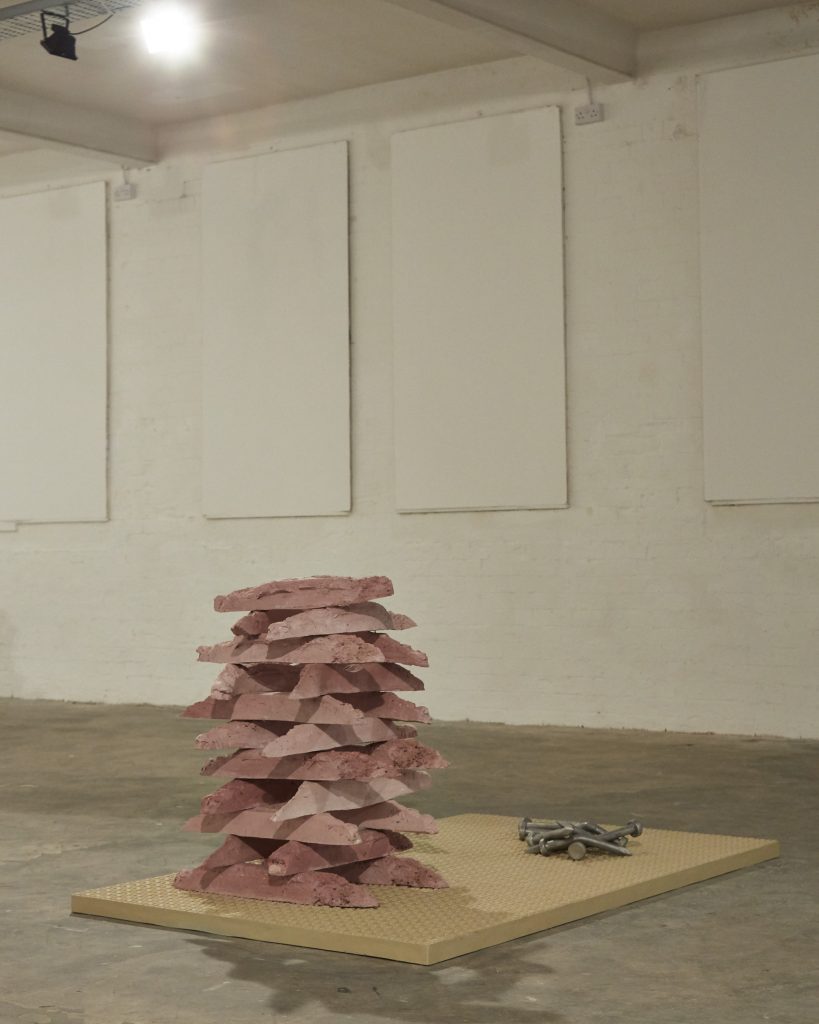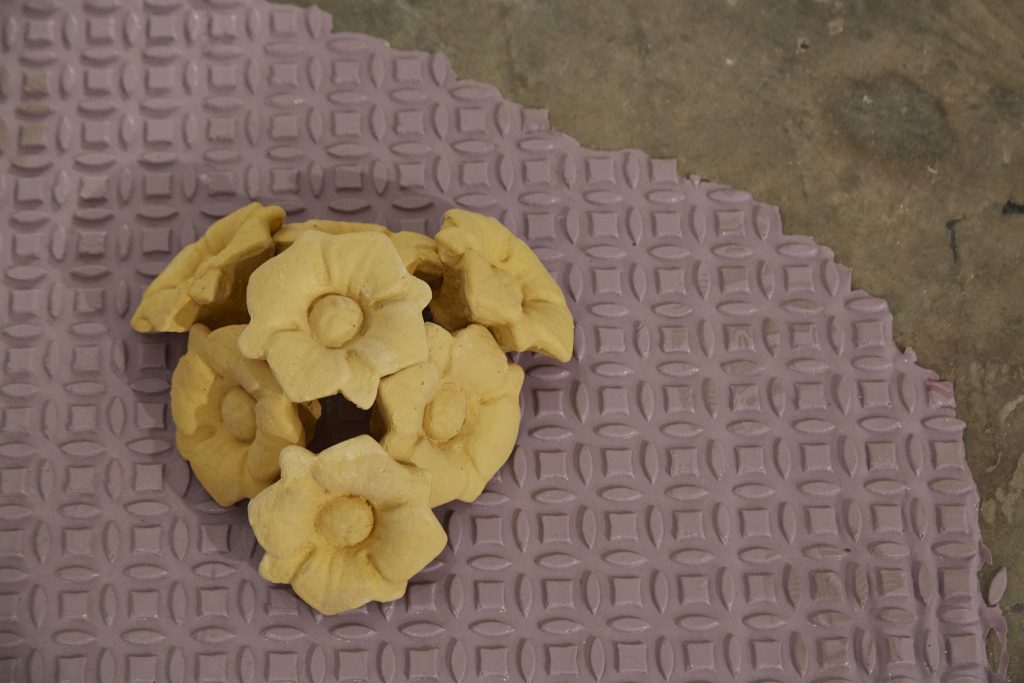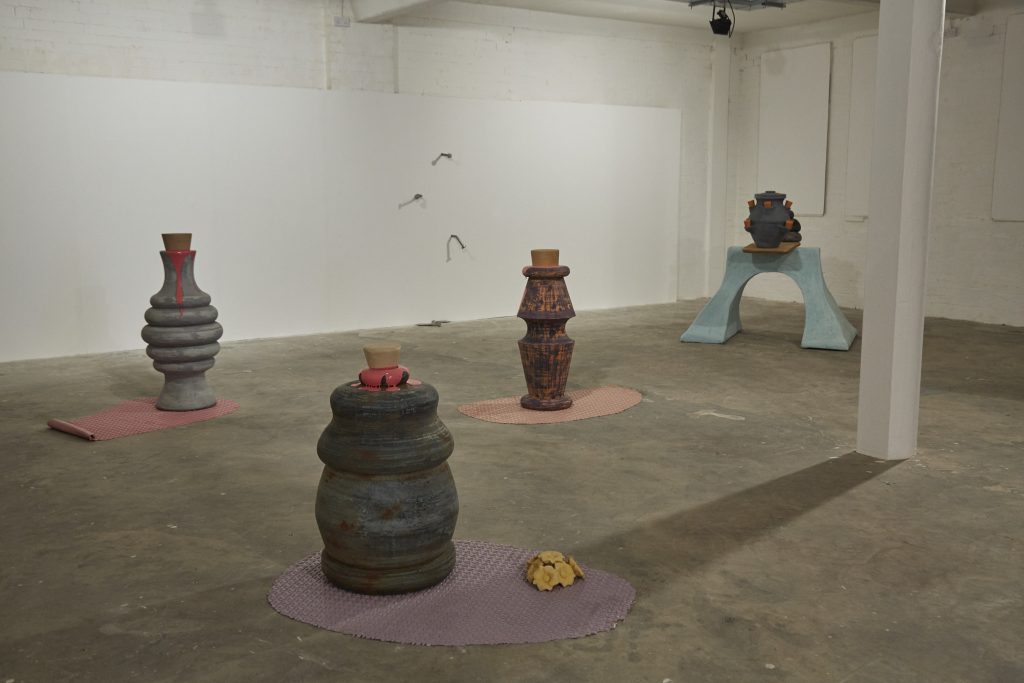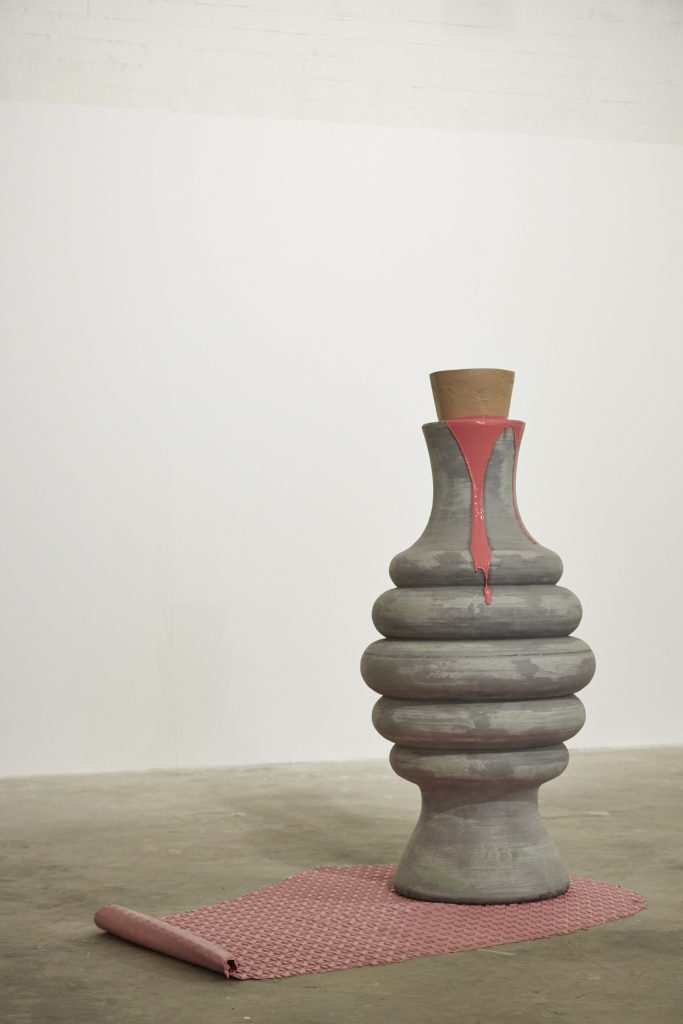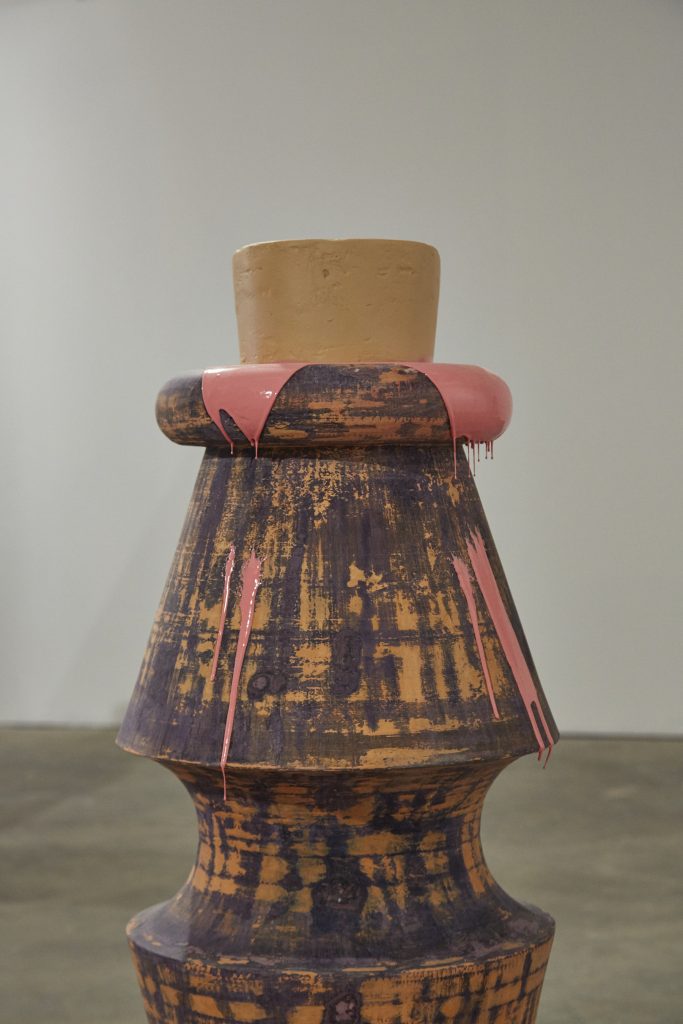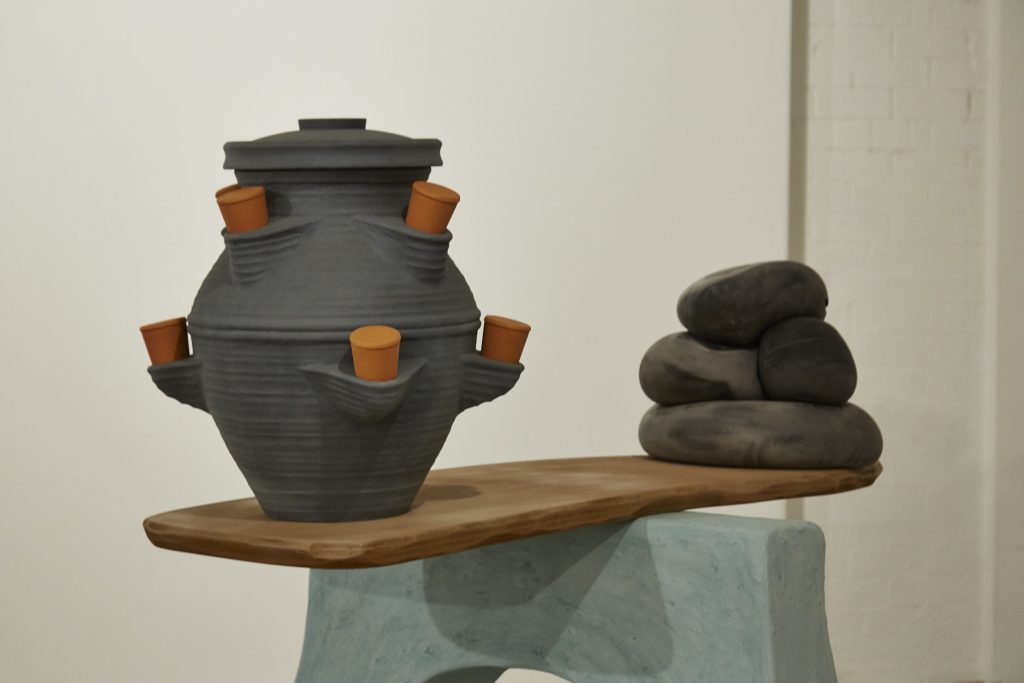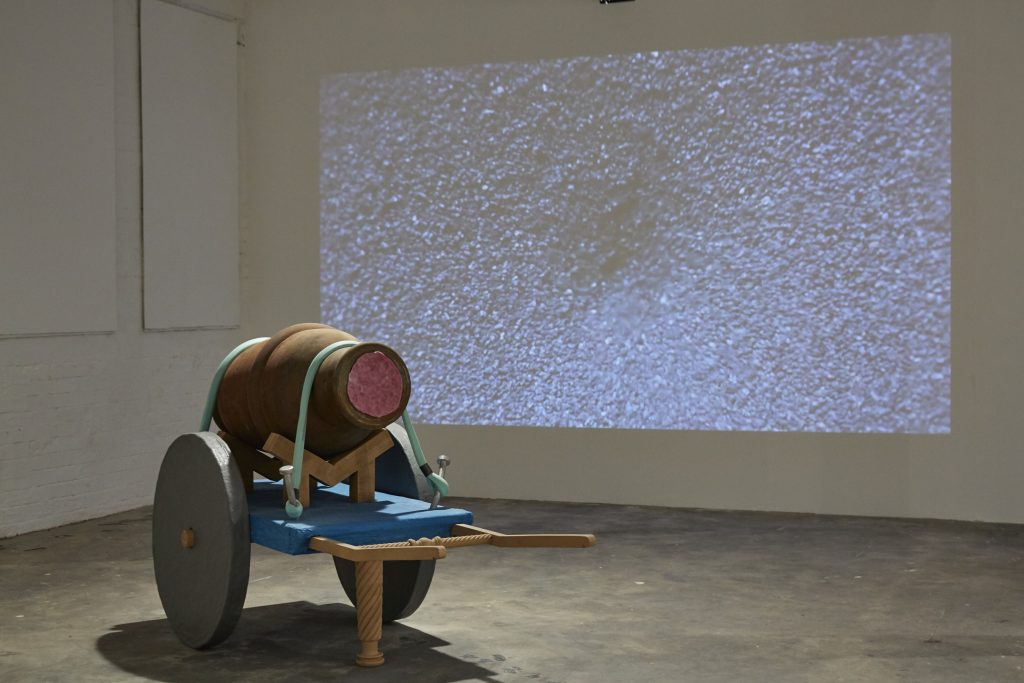 4th September – 24th October 2015
Opening 6 – 10pm, Thurs 3rd September
The essence of bygone eras reproduced in bright plastics and peddled to a new generation. Cosmic drool with an awkward Eastern affectation. Our newfound historical perspective evoked by reproductions and revivals. A culture of malleable forms only coagulating as long as we are able to look.
Softening The Stone is an exhibition of sculpture, video and relief works. The installation examines artificial sceneries and historical amalgamations utilising liquid processes to produce set forms. The works suggest the backdrop of a journey where the abstracting nature of time is exposed. These examples of the Disneyfication of archaeology describe how the smallest reminiscence can develop into the most extravagant fiction.
Belfast born, London based artist Chris Campbell-Palmer presents a body of new work for Platform Arts. Using a frenzy of material manipulation, rubberised textures and obtuse stylisations, Softening The Stone playfully interacts with the formalities of cultural signifiers by displaying stylised depictions of long-gone worlds.