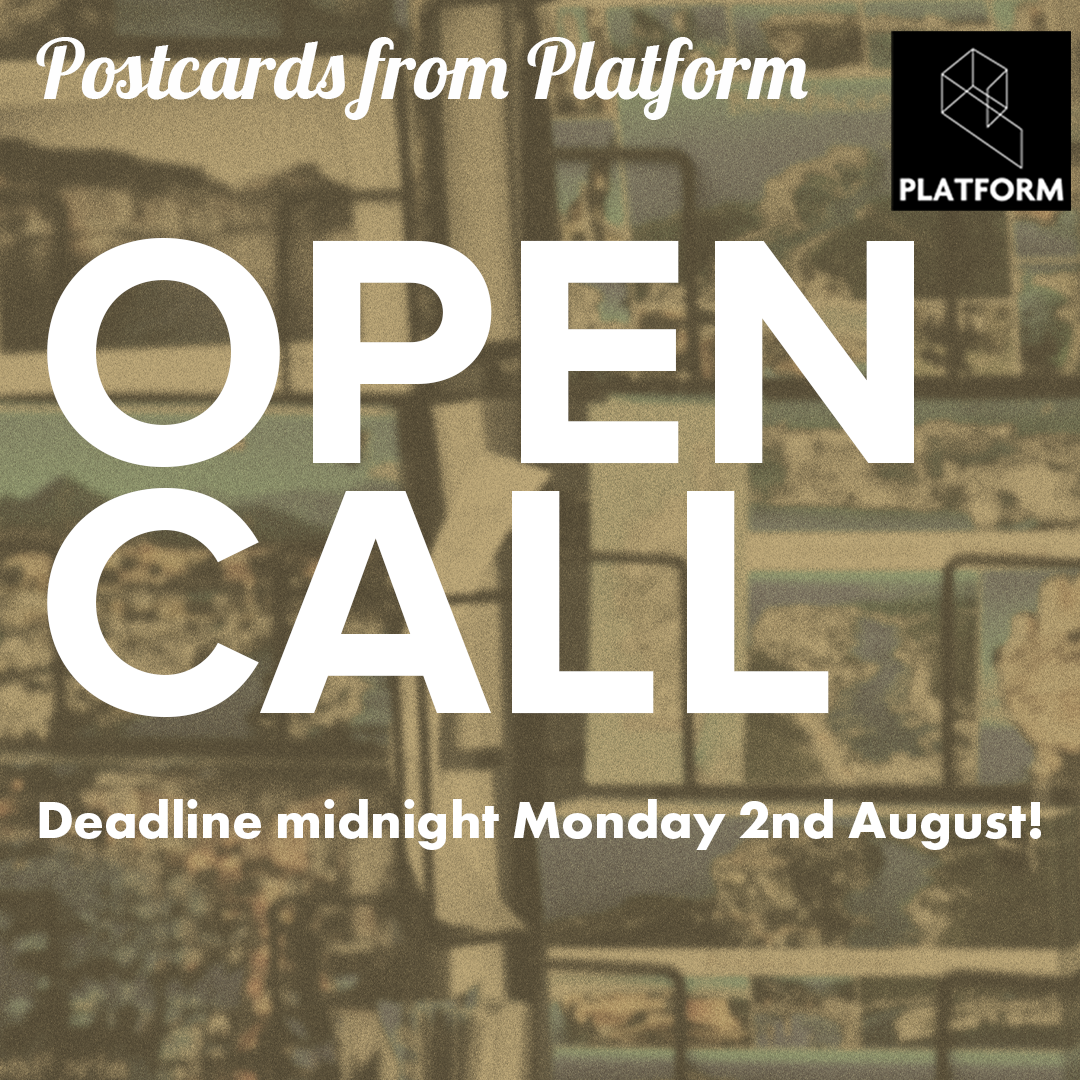 We are delighted to be finally marking our move out east with something big and we want YOU to be part of it.

Submit an image related to the sea/coast/beach/shore. This will be used as part of a pop-up A3 'Postcard' exhibition across the car park
Exhibition dates: August 7th – 8th
Submission Deadline: Midnight, Monday 2nd August 
~
As part of the East Side Arts Festival, Connswater Shopping Centre is hosting a Summer Rooftop Recess. This free family-friendly event will transform their multi-story car park into a place for games, arts and entertainment. The event is also part of 'Belfast Rooftops' – a European-wide project, led locally by Urban Sale Interventions to develop cultural uses for urban rooftops. 
For our contribution, we are co-facilitating the production of a MASSIVE rooftop chalk drawing called 'Every Grain of Sand' with artist John Mccormac, whose solo exhibition back in April was the inaugural show in our new space.  Lockdown restrictions meant centre shoppers watched his large wall drawing take shape over the month through the gallery windows and now, everyone can join as we scale up the process to make it over 50 times bigger!
~
Here's where You come in!
There's a beach theme happening, so we want our artist friends and colleagues to submit an image connected to the sea/coast/beach/shore. This will be used as part of a pop-up A3 'Postcard' exhibition across the car park. 
Now – we are still a contemporary art space and we want submissions to reflect this so submissions can be high res images of:
Paintings
Prints
Photography 
Sculptures 
Video stills 
Illustrations 
Drawings 
Mixed media pieces 
Collage
Textiles 
Installations 
Performance stills 
……… or whatever form your art practice takes 
Details
email your submission to 

platformbelfast@gmail.com

 by midnight Monday 2nd August

email one high-resolution file of your image: 300 dpi  minimum size A4 (3508 x 2480 px)

Landscape, 3:2 or 4:3 aspect ratio preferred. Other formats may be cropped/reduced in scale to fit. 

please label your file like this: lastname_firstname

please list your first name, last name, the title of your artwork,medium and any social media handles/website you want to include in the email body. 

You are allowed as many submissions as you like 
By submitting your work to the postcards from platform open call, you grant us non-exclusive rights to publish your work on our website and social media accounts. All other rights remain with the artist. Platform reserves the right to include or exclude submissions as required based on suitability, quality or any other criteria.
See below for some examples of what your submission could be;