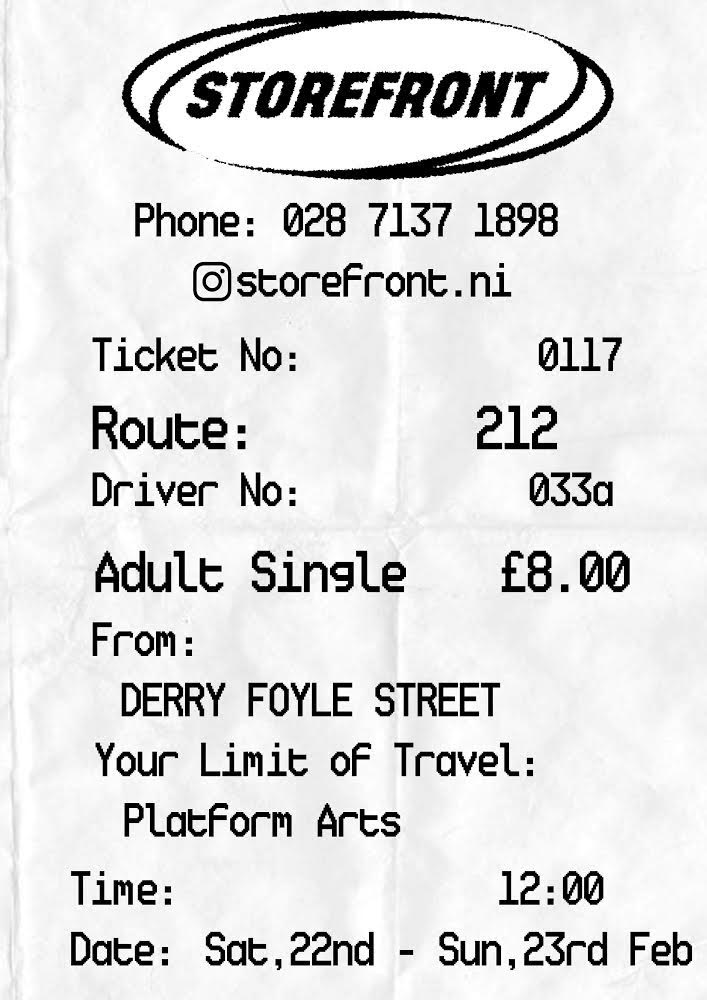 Platform will be welcoming community-based brand Storefront into the gallery space for a clothing pop-up store over the coming weekend.
They will have 100's of items for sale, including an exclusive storefront tee available only at the pop up! Brands Including Supreme, Palace, Stussy, Carhartt, Places + Faces, North Face and many more of your favourite brands. A selection of Vintage clothing including varsity sweats and vintage graphic tees and independent brands will also be on sale.
Come on down on Saturday 22nd February 10am-7pm and Sunday 23rd February 1pm-7pm.
You can find Storefront here:
Main Instagram :
https://instagram.com/storefront.ni
Store Instagram :
https://instagram.com/storefront.store
Facebook page :
https://www.facebook.com/thestorefrontni/
Web store:
https://storefrontni.com