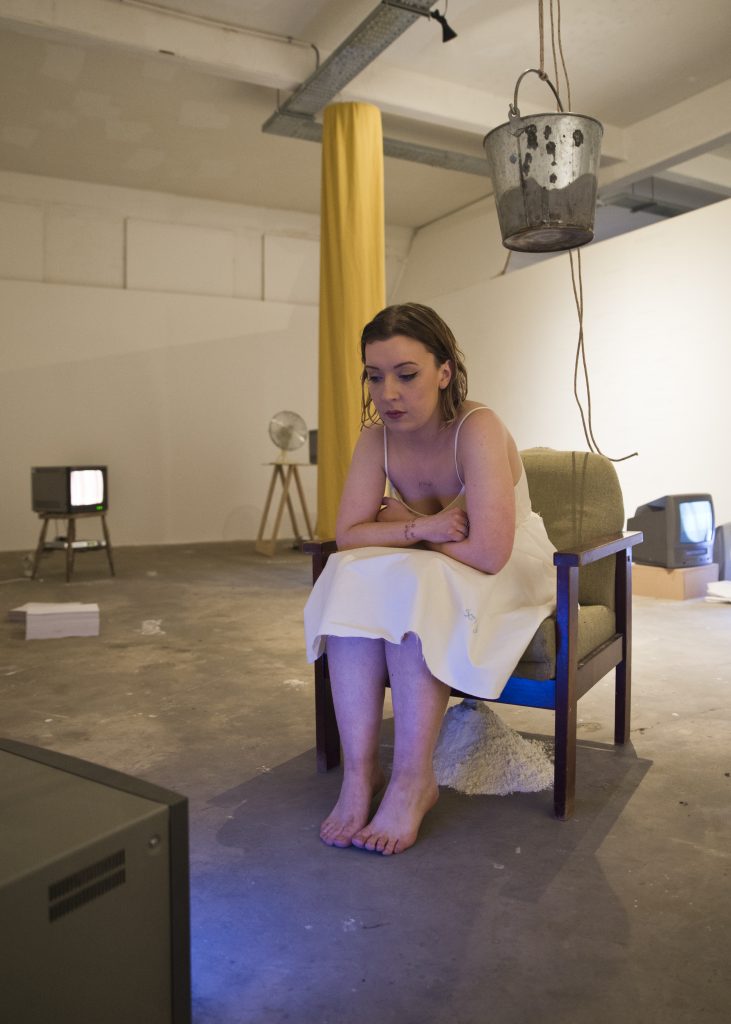 Making Scenes by Rachael Rankin Photo Courtesy of Jordan Hutchings
Platform Arts Graduate Residency Award 2017-18 Deadline: Thursday 25th of May Our annual Graduate Residency Award is now open for applications from University of Ulster (Belfast School of Art) students graduating in 2017.
---
About us
Platform is an artist-led studio group and contemporary art gallery based in Belfast's city centre. Our role is to actively promote creative expression, presentation and access to contemporary art practice through exhibition, education and studio programmes. Platform is run by a rolling Board of Directors comprising of working artists and visual art professionals. You can find further information on Platform and our programme by visiting; www.platformartsbelfast.com
The Residency Platform hosts an annual Graduate Residency Award offering two residency places a year for Undergraduate or Post Graduate students from University of Ulster. The Award includes access to a studio space for a period of five months where successful applicants can experience working with practicing artists in an innovative and supportive environment. The studio available is approx 3.5m square with 24hr access, Internet, use of a communal workshop area equipped with tools and desktop computer with Adobe Creative Suite.
The end of the residency term results in an exhibition in Gallery 2 on the sixth month of the residency. To apply Platform is looking for committed applicants who would benefit from the Residency, and use the time effectively to develop their artistic practice.
Applicants should submit the following to platformbelfast@gmail.com with 'Graduate residency' as the subject:
-A selection of up to 6 images in pdf, or examples of audio or video work no longer than 3 minutes.
-A statement of up to 300 words introducing themselves, their practice and explaining how they would benefit from the opportunity.
The Platform selection panel will be visiting the Degree shows to view applicants' work in person. The award will be presented as part of a prize ceremony.
For further information please contact us at platformbelfast@gmail.com