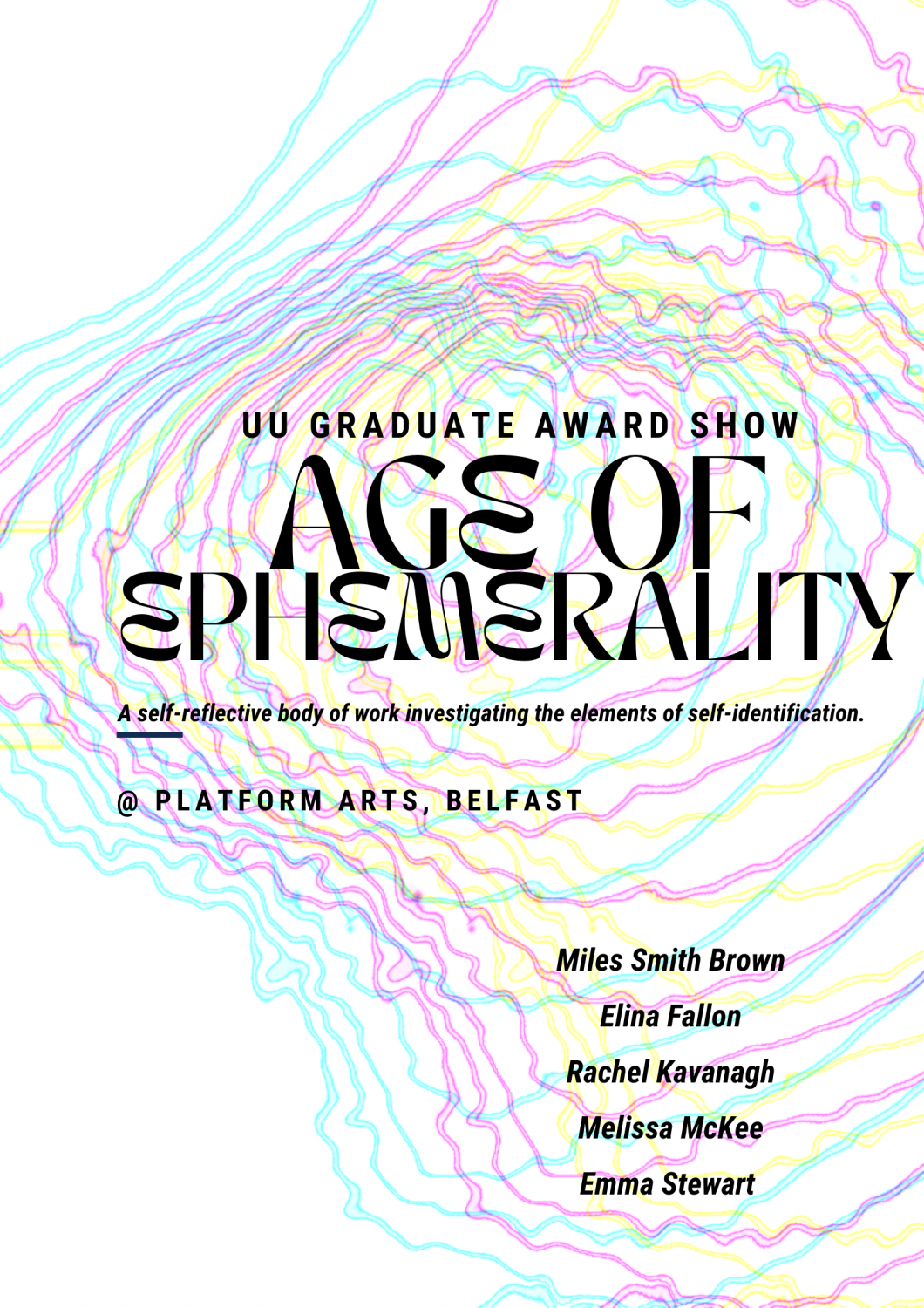 Platform are delighted to present our Platform Award to Miles Smith Brown, Elina Fallon, Rachel Kavanagh, Melissa McKee and Emma Stewart.
To celebrate they have came together and created their new show for the month of July titled ' Age of Ephemerality' A self-reflective body of work investigating the elements of self-identifcation.
Opening Saturday 9th July 1-4pm. Running until 29th July.