Platform Arts presents a graduate MFA award winner David Younglove, who is opening his solo show 'Katabasis' on Friday 10th Febuary.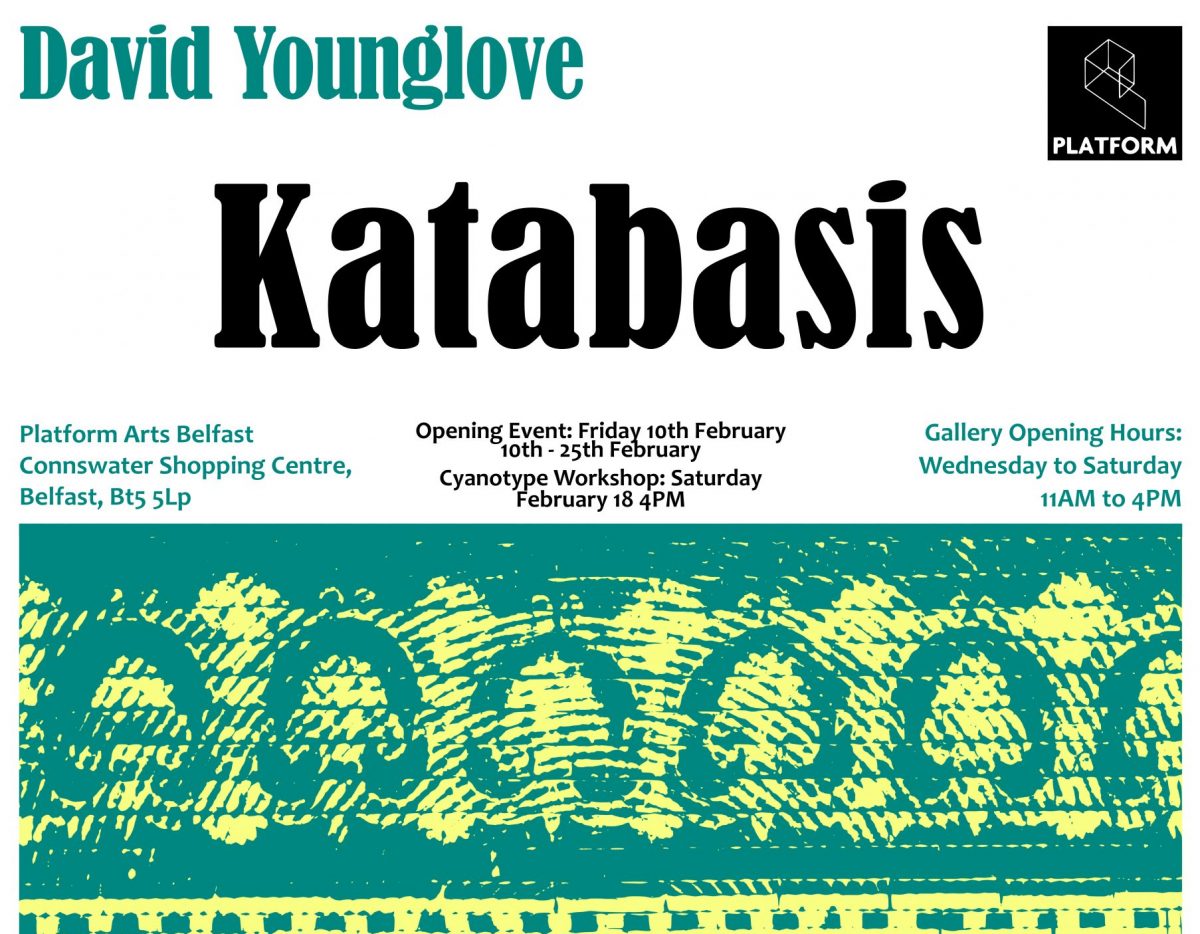 David is a Belfast-based artist from Boulder, Colorado. Having graduated with an MFA from Belfast School of Art he currently holds a studio as a member of the Flax Emerging Artist Programme. His practice draws heavily on the renegade history of the silkscreen and the crudeness of discarded materials. From this low-brow, transgressive space the holistic messages of classical Persian poetry and yet more ancient voices are severed from their Western demonization, reflecting his experiences as a member of Iranian-Assyrian diaspora.
Katabasis is the descent into the underworld undertaken by the heroes of many mythologies. As doom and gloom seem ever present in 21st century life, this exhibition aims to provoke our own plunge into the unknown. References to unrest in the ancestral homeland of the Iranian Urmia region and the violence inflicted upon nature in particular form the ground which is passed beneath. The murky waters of subcultural imagery are dredged up, carrying with them ancient memories and inherited cultural practice that face erasure in the contemporary societies of both East and West. Fragmented picture planes give space for depictions of human dialogue with nature and rust, sand and rubble are treated as elegant substrates for caligraphy. In this way, the seeds of ancient wisdom are allowed to sprout up through the cracks and fissures formed by tumult and decay. As said by the poet Jalaludin Rumi, 'The wound is where the light enters.'
David will be hosting a cyanotype workshop on Saturday the 18th of February at 4 pm! Please register your interest in the link attached at the top of the profile!